Our Girl in Nice: providing financial advice for British expats in France.
From family camping adventures in St. Tropez to her annual Monte Carlo Masters getaway, our Senior Client Director, Joanne Leach, has always loved the south of France. So much so, that 7 years ago, when she was asked to relocate for work, she eagerly packed her bags and made the big move.
In 2019, Joanne opened our office in France. Living in Villefranche-Sur-Mer – a 14th century harbour town  – she now spends her days in nearby Nice providing financial advice for British expats.
Curious to learn more about her life on the Côte d'Azur, we asked Joanne to share her story…
Life in Villefrance-Sur-Mer
"I am fortunate to live and work in a beautiful corner of the world," Joanne reveals. "Surrounded by the Alps, we're in a micro climate and in the winter can often see people on the beach with vistas of snow on the peaks."
Overlooking the deep blue Mediterranean Sea, Villefranche-Sur-Mer is a mere 15-minute commute from Nice and approximately half an hour from Monaco. With its sandy beaches, luxury seaside resorts, year-round alfresco dining and deliciously rich local cuisine, it is easy to understand why Joanne loves it there. Add to this Villefranche's bustling town square, its local markets and its charmingly narrow, winding streets and life in this idyllic town seems close to perfect.
"After moving here, I quickly adopted the French café mentality," Joanne tells us. "Before work I enjoy relaxing at the local café in the flower market of Nice with the Financial Times enjoying a coffee."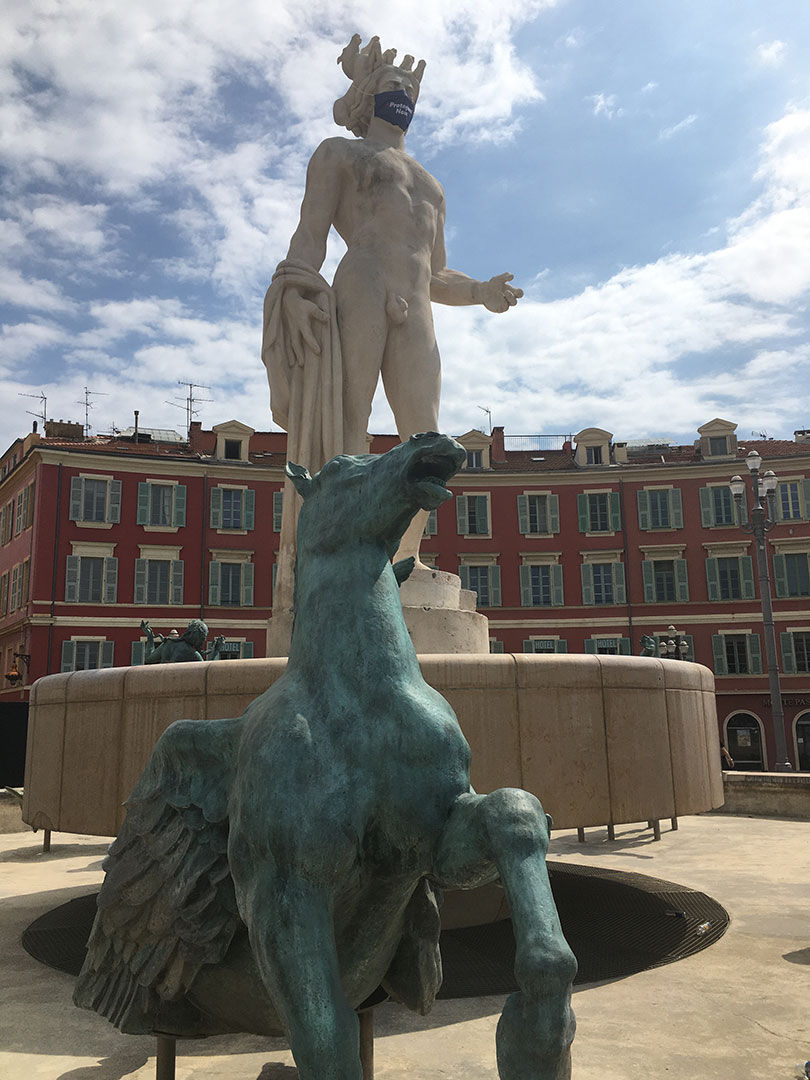 Providing financial advice for British expatriates in France
Joanne's life, however, is not all cafes, beach trips and skiing. Her days are busy from start to finish, beginning with a video call to London for the investment team's update on the market.
A large part of her day consists of speaking – or, before the pandemic, meeting – with new and existing clients. "Meeting clients is my favourite part of the job," Joanne says. "Many of them have led the most interesting lives."
When she is not out meeting with clients, preparing recommendations or running cash flow modelling, she is working with other professionals, helping to organise her clients' assets for their move. "The role of cross border financial adviser is often forgotten in peoples' excitement to move to or from France; many people don't realise that they need one until it's too late," Joanne explains.
"The legislations of France and the UK are always changing, be it pensions in the UK, the latest EU regulation and, more recently, Brexit," she continues. "Put alongside this varied tax laws, fast-paced capital markets and a highly regulated environment – we have our work cut out."
Are you a British citizen moving to or from France?
Thinking of moving to or from – or recently settled in – France? For bespoke expatriate financial advice, contact our office in Nice and book an appointment with Joanne.
/
Strabens Hall Ltd is authorised and regulated by the Financial Conduct Authority ("FCA"). Our FCA registration details are set out in the FCA Register under firm reference number 461795 (www.fca.org.uk). Strabens Hall Ltd is registered in England and Wales (registered number 06015275) and our registered office is 5 – 9 Eden Street, Kingston upon Thames, Surrey, United Kingdom, KT1 1BQ.
Some of our services are not regulated by the FCA. Before you engage us in any work, we will outline which of those services are and are not regulated by the FCA to enable you to make a fully informed decision.
The Financial Ombudsman Service (FOS) is an agency for arbitrating on unresolved complaints between regulated firms and their clients. All complaints for referral should be submitted to Strabens Hall Ltd prior to approaching the Financial Ombudsman Service (FOS). Full details can be found on its website at www.financial-ombudsman.org.uk.