Interview: Jeremy Wrathall, CEO of Cornish Lithium
Entrepreneurs' series
Alistair finds out why Jeremy made the move from his secure role as a senior investment banker in the City, to the tiny mining village in the country and why.
If you have ever walked England's longest waymarked long-distance footpath, the South West Coast Path, you may have come across the village of Botallack, a former tin and copper mining area situated between the town of St Just and the village of Pendeen. This is deepest Cornwall and home to the famous Botallack mine, recognisable by its derelict stone engine house, which clings perilously close to the cliff edge with stunning views out West, and if you could see all the way, to Newfoundland.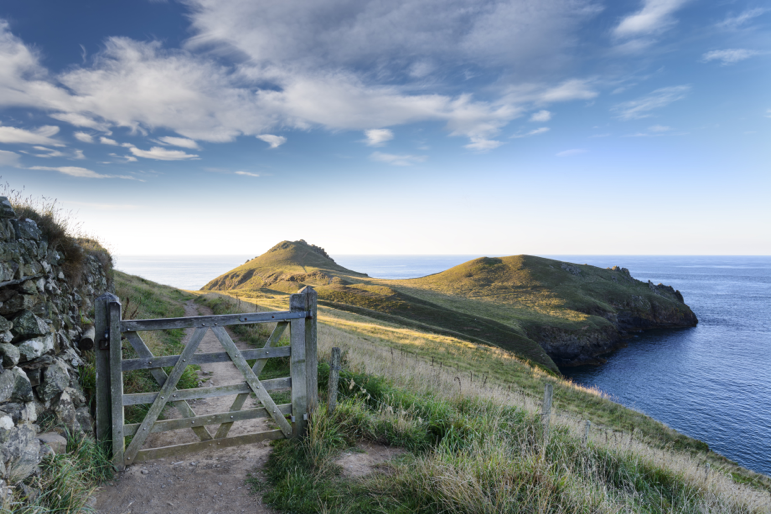 Cornwall's mining heritage dates back to the Roman era and there is evidence of mining as far back as the Bronze Age. More recently, the Botallack mine has become famous following the BBC's adaptation of Winston Graham's Poldark novels. It is here that Ross Poldark seeks to revitalise the old family mine, although inevitably his path is blighted by a number of tragedies and setbacks. One such set back is when Francis Poldark drowns in a pool deep underground while searching for copper and it is these pools that in real life could be filled with lithium brine.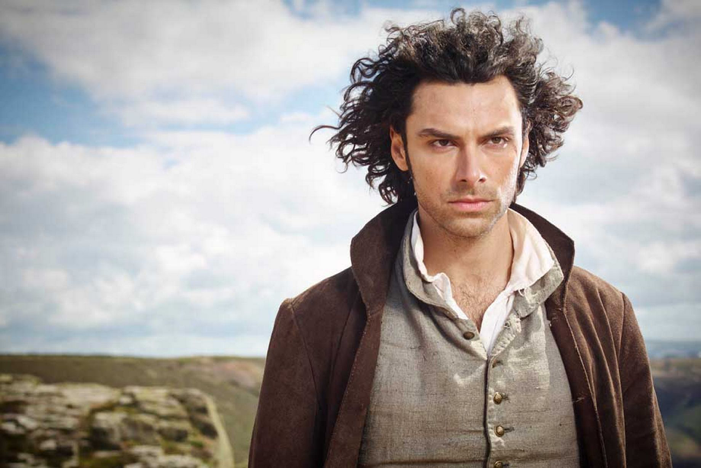 25 miles away to the east of the Bollatack mine, fact meets fiction. In 1864, W. A Miller, Professor of Chemistry at Kings College London wrote: 'In the course of conversation with Sir C. Lyell, a few months ago, he mentioned to me the existence of a remarkable hot spring in one of the Cornish mines, occurring at a great depth below the surface, and of which no detailed chemical examination had been published.'
It is here that we meet the real-life modern day Poldark, Jeremy Wrathall, CEO of Cornish Lithium. The first thing that strikes me about Jeremy is his open, honest and relaxed demeanour. 'I'm having fun,' he says 'of course I miss Investec but this was simply too good an opportunity'.
The opportunity he is talking about is Cornish Lithium, a privately funded mining company, which has the rights to explore and develop lithium contained in hot brine springs over approximately 300km2 of Cornwall. To put it another way, this is an area bigger than Malta.
When the company launched, it was the first mining company of its kind in Cornwall for almost 20 years, the last being the South Crofty Mine which closed in 1998. The launch for very good reasons therefore, attracted a lot of newspaper coverage.
The launch of Cornish Lithium also seems impeccably timed "The world is changing" sites Jeremy, "China have tied up 75-80% of all Lithium supplies globally and demand is only going one way." He also points to VW who are struggling to lock down cobalt supplies for use in their batteries, again a market locked up by the Chinese.
Jeremy also points to seismic shift towards electric vehicles (EV) by consumers, countries and manufacturers alike, calling it "an unstoppable revolution." Lithium producers globally are struggling to maintain production at the same time as electric vehicle demand has gone from nowhere a decade ago, to year on year exponential growth. Whilst France and the UK are aiming to be 100% EV by 2040, the Netherlands and Norway plan to be 100% EV by 2025 and this feels only just around the corner. At the same time manufacturers are accelerating their development programs with many committing to EV production being at the core of their future businesses from as early as 2019. One only has to look at the market capitalisation of Tesla in the last 10 years compared to old rivals Ford and GM to evidence the trends.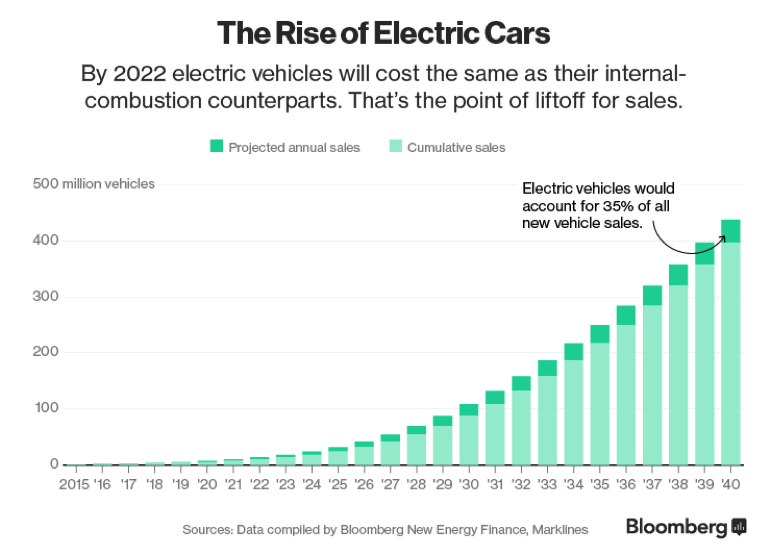 It's little wonder therefore that Jeremy is enjoying himself. What is striking about Cornish Lithium is the interest it has attracted globally, from smart investors, academics and technicians alike who want to get involved in the project. The allure is not only in lithium, an industry of long-term strategic importance to the UK, but the opportunities in geothermal energy and manufacturing and technology. Both are potentially exciting side projects.
In terms of geothermal energy, much of the lithium brine sits in hot salty pools deep beneath the ground and the potential for a spin off geothermal energy project is obvious. This energy can not only be used to power the lithium plant but green houses, factories and homes as well.
Technological advances in lithium extraction are also a key factor for the project. These advances have accelerated, in recent years, to such an extent that the team are expecting to be able to extract and create the lithium carbonate, a key ingredient in the lithium market, in a fraction of the time that solar evaporation plants, in places such as Chile, currently take. 'I'm getting calls almost weekly from extremely knowledgeable and credible individuals and companies in the field wanting to come and partner with me to help develop our extraction plants' Jeremy explains.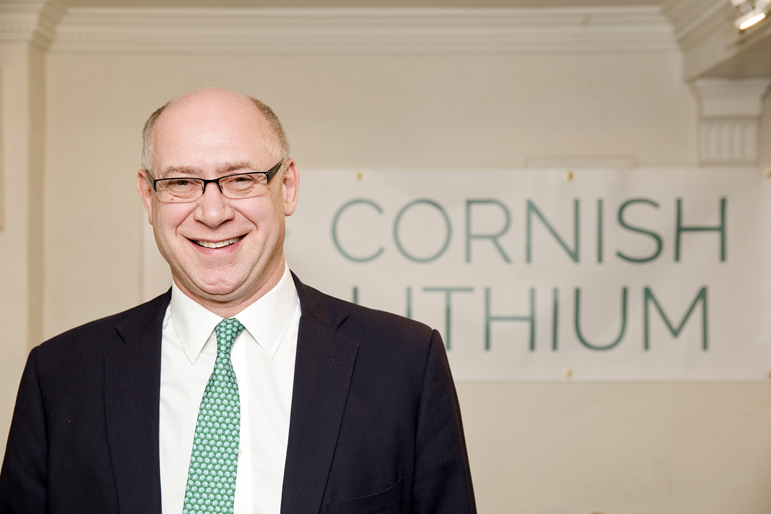 But how did Jeremy Wrathall get here? Wrathall's CV is impressive; his time served includes extensive stints as a miner in Africa, a geologist, and later various senior investment banking positions focused on resources and the metals and mining sectors. It's clear that the years haven't been wasted on him and mining is in his blood. Is Cornwall in his blood? It seems it is, he talks extensively of team meetings on the beach, the outright beauty of the county, the welcome that he received when he launched the project and, of course, the lifestyle. If the data is right, this modern day Poldark will almost certainly be creating history in Cornwall and we wish him well.
Please visit Cornish Lithium here.
Alistair Peel, Executive Director
Strabens Hall Ltd is authorised and regulated by the Financial Conduct Authority ("FCA"). Our FCA registration details are set out in the FCA Register under firm reference number 461795 (www.fca.org.uk). Strabens Hall Ltd is registered in England and Wales (registered number 06015275) and our registered office is 5 – 9 Eden Street, Kingston upon Thames, Surrey, United Kingdom, KT1 1BQ.
Some of our services are not regulated by the FCA. Before you engage us in any work, we will outline which of those services are and are not regulated by the FCA to enable you to make a fully informed decision.
The Financial Ombudsman Service (FOS) is an agency for arbitrating on unresolved complaints between regulated firms and their clients. All complaints for referral should be submitted to Strabens Hall Ltd prior to approaching the Financial Ombudsman Service (FOS). Full details can be found on its website at www.financial-ombudsman.org.uk.