Cash Management Service
Cash is an important asset class, whether it be for liquidity purposes, safety, income or meeting a future liability.
However, the process of navigating the deposit market and moving funds to maximise returns is painful and time-consuming and often results in achieving poor interest rates.
In order to address these challenges, Strabens Hall offers a Cash Management Service powered by Insignis Cash, which allows individuals, trusts, charities and businesses to actively manage their cash by accessing some of the best interest rates in the market at the click of a button.
The ability to tailor solutions to meet your needs through easy access to a range of competitive bank accounts via a secure platform ensures you achieve enhanced returns with minimal administration.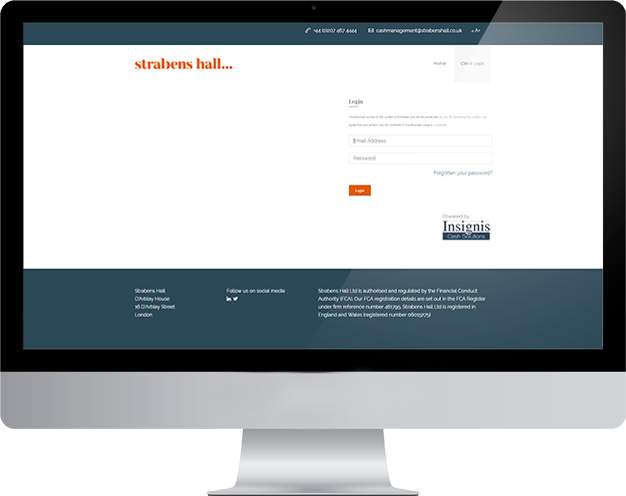 Some of the key features include;
Single sign on and on-line management through a secure portal
Access to competitive variable and fixed rates at over 20 banks, including Tier 1, mid-sized and Challenger banks and NS&I
Accounts held directly in an individual's own name
Also available to Trusts, Charities and Companies
Government-backed FSCS protection of up to £85,000 per individual applies to each account
Consolidated interest statements for tax purposes
Fitch credit ratings available for all banks
If you would like more information about our active Cash Management Service, please contact us