Any one of us can find ourselves in vulnerable circumstances at any time in our life. These circumstances can be triggered by a major life event (for example, the death of a loved one), a health concern or even a lack of confidence in managing money.
Here at Strabens Hall, we want to ensure that you always achieve the best possible outcome for your wealth. We recognise that when you are in vulnerable circumstance, you may be more likely to make poor decisions.
In this blog post, we talk about the steps that we take to provide you with a safe, supportive, and fair environment in which you can confidently make sound financial decisions.
What are vulnerable circumstances?
Before discussing how we support you, it is important to first understand what vulnerable circumstances are. As explained by the Financial Conduct Authority, the four key drivers of such circumstances include:
Major life events
The death of a loved one, a divorce / relationship breakdown or the loss of income are common examples.
Health concerns
Examples of health concerns can include health conditions and illnesses that make managing day-to-day activities difficult. Gambling addictions and substance abuse are also covered within this category.
Financial Resilience
This considers your ability to withstand financial or emotional shocks. If your financial resilience is low, additional support from us can help you achieve a positive outcome.
Financial Capabilities
If you have little financial understanding or lack confidence in managing your money, tailoring our approach for your individual needs will be highly beneficial.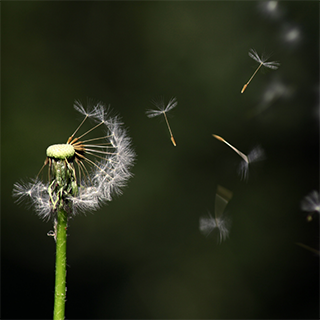 Being in vulnerable circumstances can impact you in one or more ways: physically, mentally and / or emotionally. This, in turn, may influence how well you communicate, manage, and interpret information. You may expect to experience these circumstances for a short period of time, indefinitely or even sporadically.
Helping you achieve the best possible outcome for your wealth when you are in vulnerable circumstances
While we have always had guidelines and processes in place to assist those in vulnerable circumstances, the creation of the Financial Vulnerability Taskforce (FVT) allows us to take our commitment to this one step further.
In February 2021, we voluntarily registered for the charter. Consisting of nine statements, it is designed to help firms understand how they can – as the FVT website states – "promote greater understanding, encourage appropriate behaviour and establish good practice in respect of consumer vulnerability."
By voluntarily adopting the Charter, we have committed to always:
Ensuring that our advice is easy for you to understand.
Placing your interests above our own profits.
Going above and beyond to identify vulnerable circumstances.
Acting fairly and never making assumptions.
Using the term 'vulnerability' solely in relation to your circumstances and never labelling you as 'vulnerable'.
Being sensitive and protecting your privacy.
Tailoring our approach to your individual needs.
Making sure that our team members are well trained, empathetic, and able to provide you with the level of support that you require.
Acting immediately to protect you if you are a victim of financial abuse.
To see detailed explanations of each of the above statements, visit the Financial Vulnerability Taskforce's website or download a copy of the Consumer Guide.
Regardless of whether you are currently in vulnerable circumstances or not, our adoption of the FVT Charter means that you can always rely on us to have your best interests at heart.
Strabens Hall Ltd is authorised and regulated by the Financial Conduct Authority ("FCA"). Our FCA registration details are set out in the FCA Register under firm reference number 461795 (www.fca.org.uk). Strabens Hall Ltd is registered in England and Wales (registered number 06015275) and our registered office is 5 – 9 Eden Street, Kingston upon Thames, Surrey, United Kingdom, KT1 1BQ.
Some of our services are not regulated by the FCA. Before you engage us in any work, we will outline which of those services are and are not regulated by the FCA to enable you to make a fully informed decision.
The Financial Ombudsman Service (FOS) is an agency for arbitrating on unresolved complaints between regulated firms and their clients. All complaints for referral should be submitted to Strabens Hall Ltd prior to approaching the Financial Ombudsman Service (FOS). Full details can be found on its website at www.financial-ombudsman.org.uk.