Divorce and the dissolution of a civil partnership can often lead to frustration at a particularly sensitive period of time. This frustration is commonly caused by decisions regarding the equitable split of financial assets.
We are often engaged during divorce proceedings to advise on the sharing of pensions, which are, quite often, one of the largest assets involved.
We write Pension Sharing Reports from a background of practical application: setting out not only the technical detail and reasons for the advised adjustments, but also the implications of the proposed actions.
Pension Sharing Report: what to expect?
How the parties should allocate pension capital to ensure an optimum solution for both sides
A calculation of the likely income that the pension share can provide for both parties
A detailed consideration of the tax implications for each party
How best to minimise the impact of the Lifetime Allowance charge
Clear practical advice on how to implement the pension sharing order
If required, pension provider recommendation and implementation for the receipt of a pension credit
Maximising the value from the respective arrangements , or conversely, minimising the destruction of value
Expert witness reporting where necessary
We appreciate that there are scenarios when cost and quality of work are not the only two criteria in determining whether to engage an Independent Expert. Indeed, speed of delivery is also a major consideration.
Therefore, at Strabens Hall, we endeavour to complete our advice as promptly as possible, without comprising the quality of our work.
To find out more about our Family Law Services, please click here.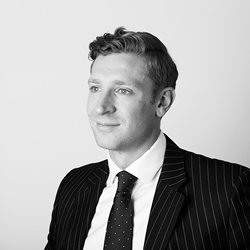 If you would like more information on Pension Sharing Reports, contact Christopher Yardley and the team on 0207 467 4441 or christopher.yardley@strabenshall.co.uk
Strabens Hall Ltd is authorised and regulated by the Financial Conduct Authority ("FCA"). Our FCA registration details are set out in the FCA Register under firm reference number 461795 (www.fca.org.uk). Strabens Hall Ltd is registered in England and Wales (registered number 06015275) and our registered office is 5 – 9 Eden Street, Kingston upon Thames, Surrey, United Kingdom, KT1 1BQ.
Some of our services are not regulated by the FCA. Before you engage us in any work, we will outline which of those services are and are not regulated by the FCA to enable you to make a fully informed decision.
The Financial Ombudsman Service (FOS) is an agency for arbitrating on unresolved complaints between regulated firms and their clients. All complaints for referral should be submitted to Strabens Hall Ltd prior to approaching the Financial Ombudsman Service (FOS). Full details can be found on its website at www.financial-ombudsman.org.uk.